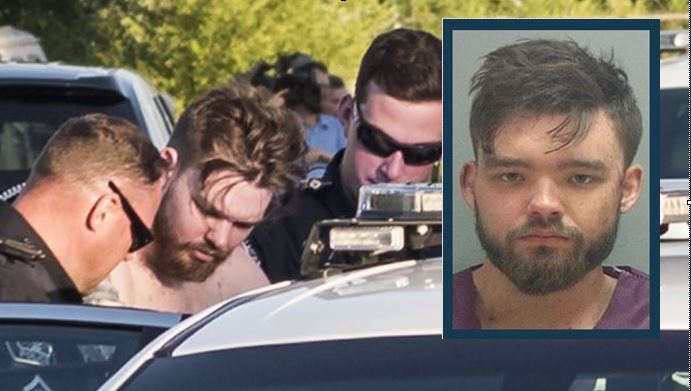 WEST VALLEY CITY, Utah, July 6, 2018 (Gephardt Daily) — Formal charges have been filed against a suspect who reportedly ran from his house naked, wielding an AR-15 assault rifle, and gunned down two people living in a trailer at the backyard of the property.
Kennedy Grant Lund, 23, was charged Thursday with two counts of aggravated murder, a first-degree felony, in the June 26 deaths of Chasidy Gerber, 37, and Martin Barron, 33.
According to a probable cause statement, West Valley City Police officers responded at 7:15 p.m. to a call of shots fired near 1431 W. 3350 South, and found a neighbor woman across the street, holding the AR-15.
She dropped it when instructed to by police, then directed them to the residence where they found Lund and his father, Keith Lund, in the basement.
Kennedy Lund, who was naked, was taken into custody. Keith Lund told police that shortly after he came home, Kennedy had run across the street to him, naked, and stated "he may have shot someone," the probable cause statement says.
Keith Lund asked his son to give him the gun. Kennedy initially complied, but then tried to wrestle the gun back, and fired two more shots, which went into a garage floor and ceiling.
Keith Lund was able to eject the magazine, and his son stopped fighting for the gun.
Officers searching the area found the bodies of Gerber and Barron on the northwest side of a home at 1431 W. 3300 South. Shell casings were nearby, and it appeared both had been shot dead.
An autopsy determined Gerber had died from multiple gunshot wounds, and Barron had died from a bullet that went through Gerber's body, then entered his chest. Both deaths were classified as homicides.
Police at the scene said Kennedy Lund had no known criminal history, and his motive was unknown. Witnesses at the scene said they heard no exchange before the shootings.
West Valley City Double-Murder