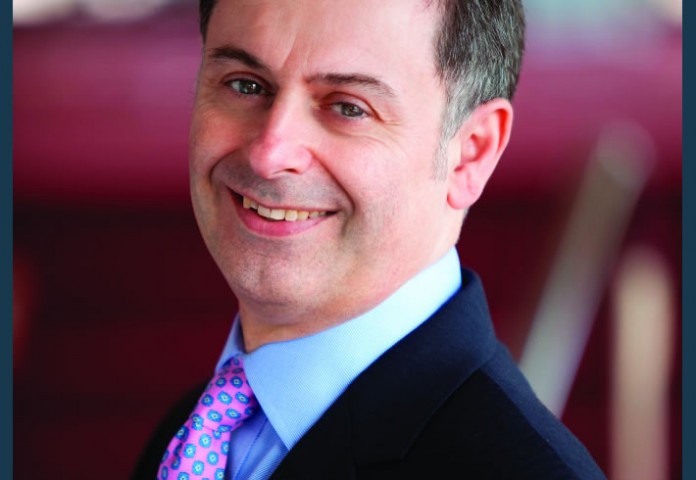 SALT LAKE CITY, Utah, Feb. 2, 2016 (Gephardt Daily) — Utah Symphony/Utah Opera has a new leader.
Paul Meecham was named Tuesday as the organization's next president and CEO, replacing Patricia A. Richards, who has served as USUO's interim president and CEO since the departure of Melia P. Tourangeau last spring.
Meecham is currently the president and CEO of the Baltimore Symphony Orchestra (BSO), and will begin his new role on July 1, 2016.
"After a thorough national search, we are thrilled to welcome Paul to Utah Symphony/Utah Opera as our next president and CEO," said Dave Petersen, chair of the USUO Board of Trustees, in a statement.
"Paul brings a wonderful blend of experience, innovation, vision and leadership. The entire search committee agreed that he was the right leader for our organization and community at this time, and we extend the warmest welcome to Paul, his wife Laura and their family as they make Utah their new home."
"It is with great enthusiasm that I accept the offer to lead Utah Symphony/Utah Opera as its president and chief executive officer," said Meecham, who holds a bachelor's degree in music from University of Birmingham, England, and plays both piano and violin.
"I am incredibly excited about its future potential and the opportunity to work with its forward-thinking artistic leaders, Thierry Fischer and Christopher McBeth, the committed board of trustees as well as the many talented musicians, staff, volunteers and supporters. Their shared ambition for the next exciting phase of Utah Symphony/Utah Opera is very compelling."
Meecham has served more than 20 years in executive management roles at the London Sinfonetta, New York Philharmonic, San Francisco Symphony and Seattle Symphony. He became president and CEO of the BSO in 2006.
Thierry Fischer, music director for the Utah Symphony said: "I am so excited to welcome Paul Meecham to Utah Symphony/Utah Opera. I knew from the first moment we met that Paul was exactly the kind of partner I've been hoping for as we continue to grow as an institution.
"The timing could not be more perfect. His vast experience as a leader in our industry is a spot on match for our artistic ambitions, and I know he understands how important it is that we maintain our momentum. I do think it is wonderful that our progress has brought us to a place where someone of Paul's caliber simply could not say no to this opportunity. It is further proof that we are on the right path and that great things lie ahead."
Christopher McBeth, artistic director for Utah Opera, added: "At a time when the Utah Symphony and Utah Opera are poised for growth and a move to the next level, I couldn't be more pleased than with the knowledge that Paul will join the company. With his extensive experience and personal love of both art forms, our board has found the exact right person for our organization's future. I look forward to working closely with Paul to create and present exciting opera projects for our community. The future is truly bright."
As president and CEO of USUO, Meecham will lead the largest arts organization in the Intermountain West. The Utah Symphony, one of fifteen 52-week orchestras in the United States, performs more than 175 concerts each season. Utah Opera mounts four full-scale opera productions each year in addition to creating sets and costumes for companies throughout North America at its state-of-the-art production studios in Salt Lake City.
The organization also produces the summer Deer Valley Music Festival in Park City, Utah and an extensive state-wide music education program that is considered one of the most robust in the nation. In addition to the 85 full-time, professional musicians in the Utah Symphony, USUO employs 65 staff members, the Utah Symphony Chorus, and the Utah Opera Chorus.
"For some time I have admired the artistic and institutional growth of this unique organization – a combined opera company and symphony orchestra recognized nationally as leaders in artistic excellence, community service, statewide educational outreach and creative innovation, with a young but already well-established summer music festival in Park City," said Meecham.