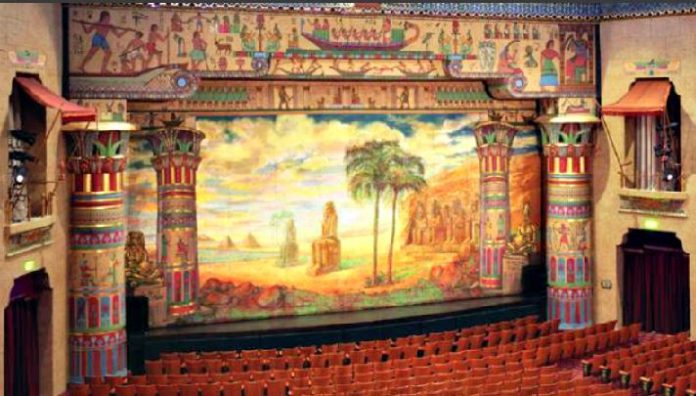 OGDEN, Utah, July 13, 2016 (Gephardt Daily) — Peery's Egyptian Theater, in Ogden, has been dropped as a Sundance Film Festival venue.
After 19 years presenting more than a dozen films each January, the Park City festival's most remote venue will not host Sundance movies during SFF's run.
Ogden is a 72-mile drive from Park City. Sundance Resort is is 36 miles away from SFF headquarters. Salt Lake City is a mere 33.
An email sent Wednesday to volunteers who work at the Ogden venue said the nonprofit Sundance Institute has to evaluate its programs to make sure they have the best possible impact.
"We have to make tough changes," the statement said.
"After evaluating our work in Ogden and discussing options with our local partners, we have decided to shift our programming to provide community screenings in Ogden outside of the festival season," the email said.
The community screenings in Ogden, most likely of Sundance films,  will be spaced throughout the year, and will be free.
For many years, 800-seat Peery's Egyptian has been the lone venue not to sell out screenings before the festival.
In addition, local restaurant owners have complained that Sundance offers them few economic benefits, since audiences are local, and tend to eat at home.