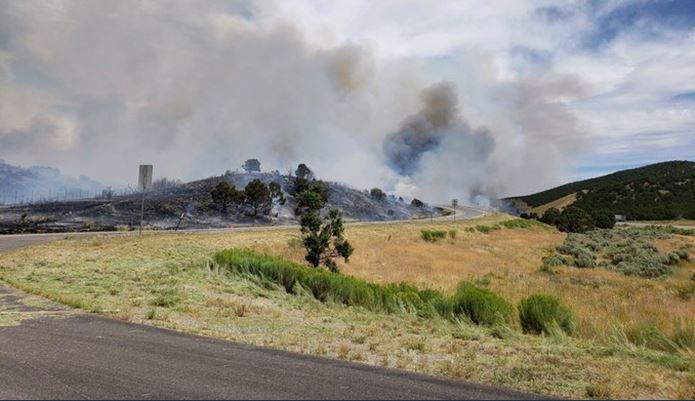 For an updated story, click here.
BEAVER, Utah, Aug. 22, 2019 (Gephardt Daily) — A new wildfire sparked late Thursday morning near Beaver closed Interstate 15 in both directions.
Utah Fire Info says the fire is near mile marker 122, says a post issued at 12:26 p.m.
"#MileMarker122Fire is located 10 miles north of Beaver Utah & is estimated @ 50 acres," the Utah Fire Info tweet says. "Firefighters are on scene. Expect delays on I-15."
Southbound traffic was being diverted onto eastbound I-70.
No additional details have been released on the fire.