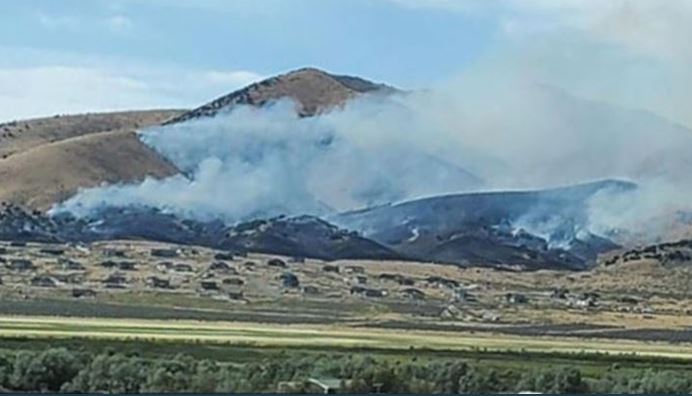 TOOELE COUNTY, Utah, July 17, 2019 (Gephardt Daily) —  A new wildfire sparked Wednesday afternoon in Tooele County has quickly grown to 100 acres, and is reportedly threatening homes in Stockton.
The blaze — named the South Rim Fire — began to the west of Stockton, near 1736 W. Ridgeline Drive.
It was first reported at 4:08 p.m. By 6 p.m., it was 50 acres, and that amount doubled by 9 p.m. Wednesday.
Stockton is southwest of the city of Tooele.
Local, state and federal crews are using helicopters to battle the fire, according to official reports.
Gephardt Daily is monitoring the situation and will update this developing story as more information becomes available.