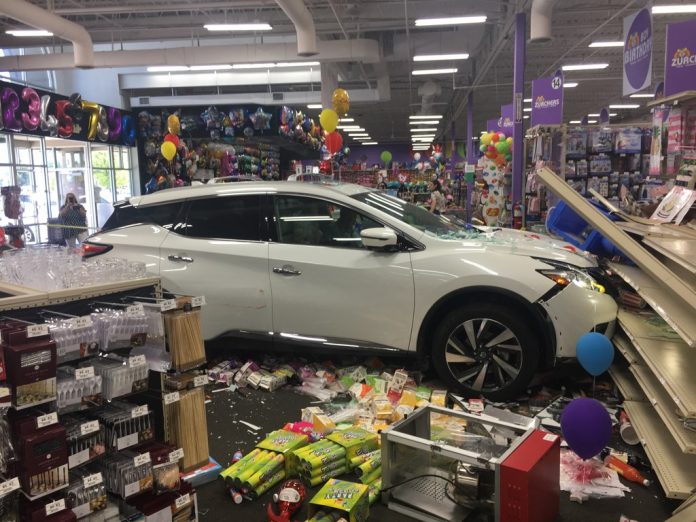 OREM, Utah, June 25, 2018 (Gephardt Daily) — Officials said no one was hurt after a vehicle crashed through the front of an Orem party supply store Monday morning.
Orem Police Department officials said the incident happened just before noon when an elderly man was attempting to pull into a parking stall at the Zurchers store, located at 340 E. 800 South, and didn't stop in time.
Orem Police evidently saw the funny side of the situation, tweeting: "If you need party supplies and don't want to get out of your car … Zurchers is Orem might be your jam for a limited time! #noonewashurt, #brakeisontheleft."
The staff at Zurchers wrote about the crash on social media.
"If you haven't heard… a car drove through the front of our Orem store today… and we are SO BEYOND GRATEFUL that no one (including the driver) was hurt. 
"We're sorry for any inconvenience this may have caused, and we should be back up and running in the Orem area in no time!!!"
Police have yet to release driver's name.