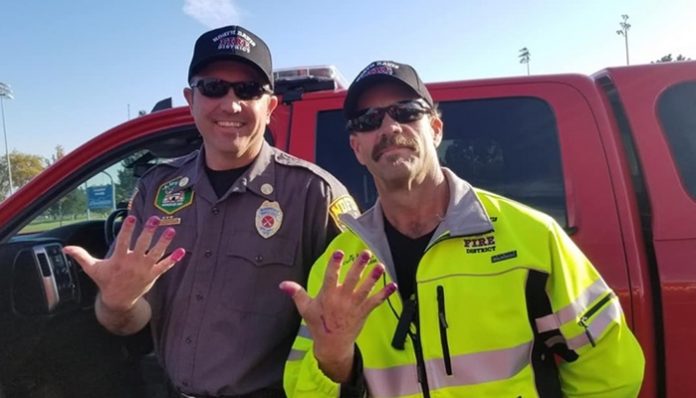 NORTH DAVIS, Utah, Oct. 14, 2019 (Gephardt Daily) — North Davis firefighters brightened a little girl's day by letting her paint their nails to calm her nerves after a car accident.
"This is how amazing our firefighters are," said a Facebook post from North Davis Fire District. "Our A shift Battalion Chief and Captain were on the scene of a motor vehicle accident where a small female child was not injured but very scared. After noticing the child was holding bottles of fingernail polish, these two officers started talking to her about her polish and asked her if she would paint their nails."
Within minutes, the child was "calmly paining their nails and had forgotten about the accident she had just experienced," the post said.
The two firefighters ended up with their nails a bright purple shade.
It added: "Great job Chief Hadley and Captain Lloyd for providing awesome customer service to one of our young citizens."