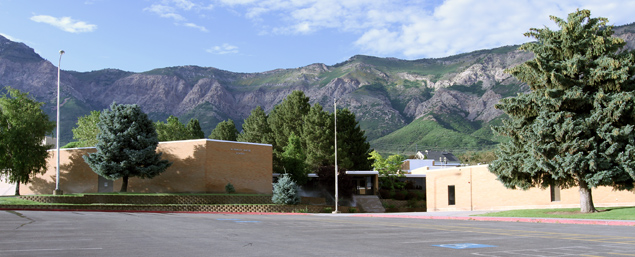 NORTH OGDEN, Utah, Aug. 2. 2016 (Gephardt Daily) — Authorities are investigating a gas leak in North Ogden they say may have been intentionally triggered or may be just a byproduct of youngsters trespassing onto the roof of an elementary school.
North Ogden Police Department Det. Paul Rhoades said officials were called at approximately 10:50 p.m. Monday because of the smell of natural gas near Bates Elementary, 850 E. 3100 North.
Police arrived at the school and determined the gas meter had been broken. Rhoades said youngsters from the area sometimes use the gas meter as a foothold to climb up onto the roof of the school and hang out, so it may have been that the meter was broken during that process.
North Ogden residents living around the school were evacuated for about an-hour-and-a-half while the leak was fixed, and then were allowed back in their homes.
Rhoades said police will be looking at school surveillance video to determine whether the leak was caused by youngsters climbing onto the roof, or whether it might have been created on purpose.
He said if they had caught anyone on school grounds or on the roof, those people could be faced with a trespassing charge, but if they tampered with the meter on purpose, they could be looking at charges of criminal mischief.
Anyone with information is asked to call North Ogden Police at 801-782-7219.