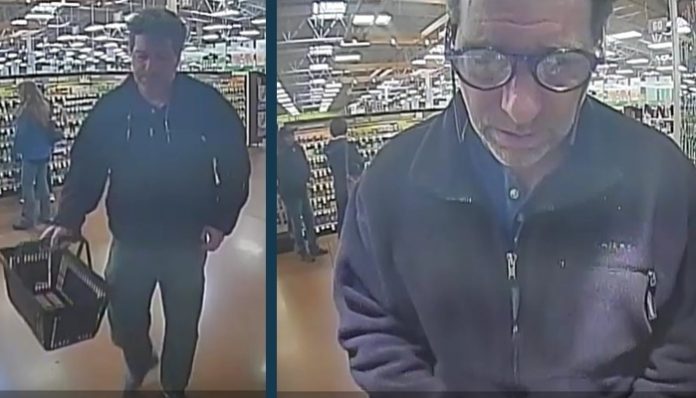 NORTH OGDEN, Utah, May 30, 2019 (Gephardt Daily) — North Ogden police are asking for the public's help identifying the man shown in these surveillance photographs.
"We're looking for information pertaining to the identity of this male," said a tweet from North Ogden PD Thursday morning. "If you have any information please contact Detective Paul Rhoades at 801-782-7219. Thank you for your assistance."
North Ogden Police Department Sgt. Jeremy Hindes told Gephardt Daily the man is not being considered a suspect at this time, but that he was in the area where a credit card was used fraudulently in early March, and detectives would like to speak with him.
He is shown in one surveillance photograph wearing what appears to be a black shirt and gray pants, while in the other one he's wearing glasses and a blue shirt with a black or dark blue fleece on top.