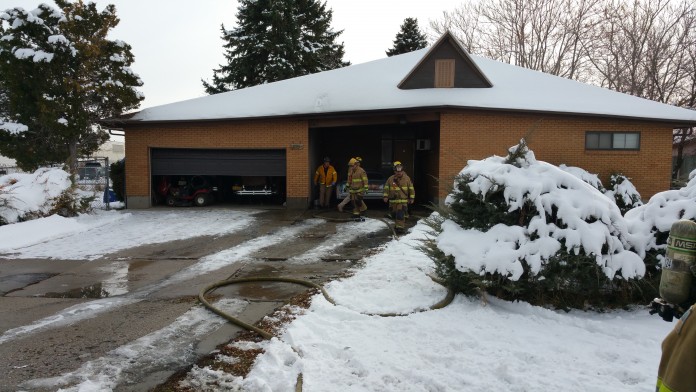 TAYLORSVILLE, Utah, Dec. 17, 2015 (Gephardt Daily) — An off-duty firefighter rushed to call 911 after he spotted a car that had been left to warm up and caught fire.
Spokesman for Unified Fire Authority Chris Atkin said the firefighter's quick action may have prevented the blaze from spreading to the garage and living quarters of the home, at 4796 S. Redwood Road.
Atkin said the fire started when the homeowner came out to warm up the car and left it idling. The off-duty firefighter happened to spot the fire at about 1 p.m., and alerted the homeowner and called 911.
The cause of the fire is still under investigation.