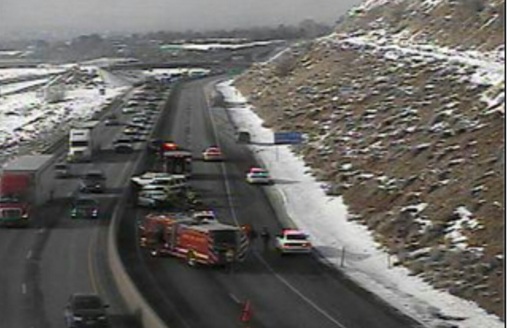 PARLEY'S CANYON, Utah, Dec. 31, 2015 (Gephardt Daily) — A four-car crash at the mouth of Parley's Canyon had Interstate 80 closed for a couple hours near milepost 129 Thursday afternoon.
According to Utah Highway Patrol Sgt. Todd Royce, the accident happened around 2 p.m. when a Park City Police officer and his K-9 unit were out attending to an accident and another car hit the officer's vehicle.
"The officer and his K-9 were outside the vehicle when it was hit, thankfully no one was seriously injured in either accident," Royce said. "It is a really intricate part of the highway so it was just easier to shut it down while the accident was investigated and cleared."

The accident was cleared by 4 p.m. Thursday.