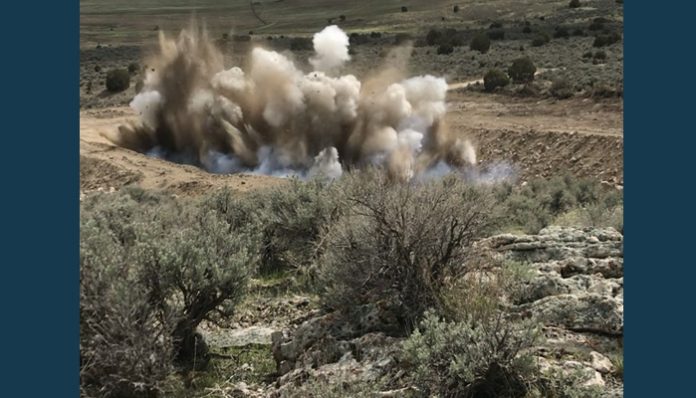 UTAH COUNTY, Utah, May 30, 2019 (Gephardt Daily) — The public shooting range at Soldier Pass will reopen soon after a new phase of construction is completed, Utah County officials announced Thursday.
A press release from the Utah County Sheriff's Office April 10 said the department, along with the Utah County Public Works Department, is overseeing a new phase of construction at the public shooting range on Soldier Pass Road.
"This is located west of State Road 68 at about mile marker 15, south of Saratoga Springs," the press release said. "The new phase of construction will include demolition work in an effort to reach a base level for the remainder of the project. We ask the public to stay away from this range until further notice."
"In April this year the Utah County Sheriff's Office announced that the public shooting range at Soldier Pass, west of Utah Lake, would be closed while Sheriff's Office and Utah County Public Works officials conduct explosive demolition projects," said a news release issued Thursday.
"The short answer is that the range is still closed. The good news is that there has been an extensive amount of work done since our last update."
Rock material that was recently drilled and blasted has been removed in order to shape and build berms, or ridges, to separate the different ranges.
"Following that work Public Works officials will place sand for the backdrops. Once that is done those ranges will be open to public use while they continue improvement projects on other parts of the range. The time frame for this opening is still uncertain, but it is getting closer."
It's expected that a tentative schedule for reopening will occur within the next week, and will be announced by Utah County officials.
Gephardt Daily will have more on this developing story as information is made available.