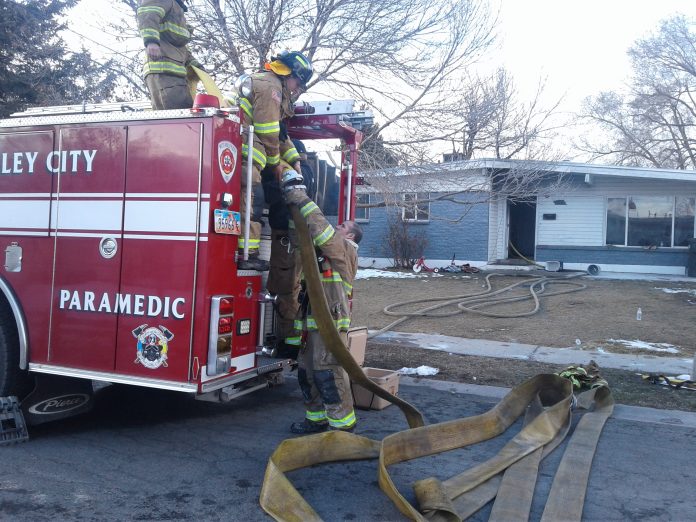 WEST VALLEY CITY, Utah, March 1, 2018 (Gephardt Daily) — Firefighters who knocked down a blaze Thursday in West Valley City were told it started with a child playing in his bedroom with a lighter.
"Just about 4 p.m., our crews got called to a structure fire," said Battalion Chief Jeff Fox, West Valley City Fire Department.
"When they arrived, they had smoke coming out the front door and also the back of the structure. They made entry from the front and made their way back into a bedroom where the fire started. It did extend through other parts of the house. There's a lot of smoke and fire damage. Everybody did get out OK."
Fox said three adults and four children live in the house, located at 2830 W, 2935 South.
"The report we had was that a 6-year-old boy was playing with a lighter in the bedroom with the door shut. We're currently investigating to make sure that's what we come up with."
The home is not a total loss, Fox said, but smoke and fire damage are extensive.
"There's no way they can live in the home," he said. "They do have family close by that they can live with. The good thing is the smoke detector did go off and alert the family, so they did get out OK."