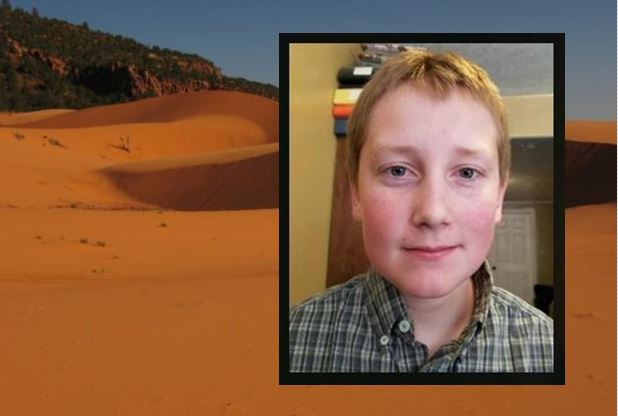 KANE COUNTY, Utah, April 7, 2018 (Gephardt Daily) — A 13-year-old Utah County boy killed Thursday in an ATV accident in Southern Utah has been identified.
The victim was Colton R. Hansen, of Eagle Mountain.
Hansen was at Coral Pink Sand Dunes State Park, in Kane County, with family and friends. Hansen was riding a 4-wheeler when he went over a dune and tumbled down the other side.
He was wearing a helmet, but he sustained fatal injuries.
Others in the party transported the teen to the visitors center, where they were met by medical personnel, a ranger and a Kane County deputy.
"They tried to help, but he was pronounced dead at the scene at the visitors center," Eugene Swalberg, Utah State Parks spokesman, said.
Utah State Parks released the following statement:
"Our thoughts are with the friends and family of those involved in this tragedy. We would like to remind everyone to please practice safe riding procedures when out recreating this season."