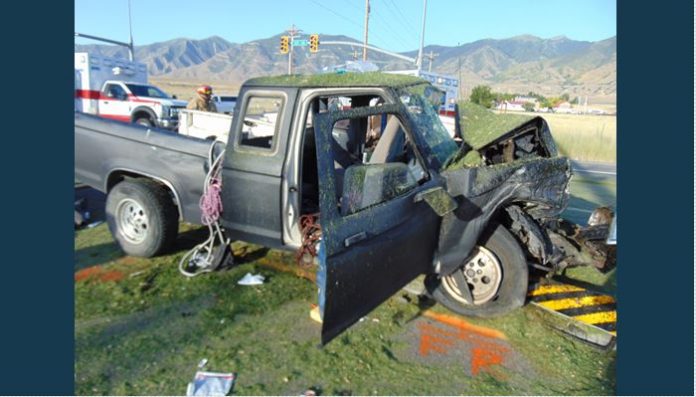 ERDA, Utah, June 29, 2018 (Gephardt Daily) — Utah Highway Patrol officials have identified the man killed Wednesday evening in a collision in Tooele County.
The victim is Kendall J. Ogden, 52, of Tooele.
Officials say that Ogden was traveling south on State Route 36 at Bates Canyon Road, in Erda, when his black 1989 Ford Ranger ran a red light.
Ogden struck a landscape truck, and suffered injuries that left him dead at the scene.
The landscape truck, a full-sized 1997 gold/tan Ford truck, was carrying three people. Two were transported to a hospital in fair condition. One suffered no injuries.