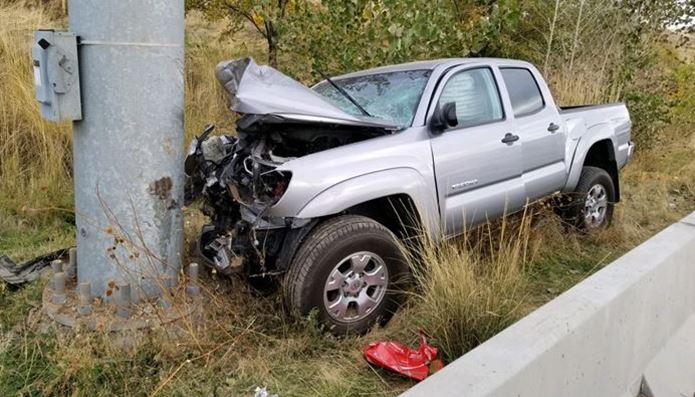 OGDEN, Utah, Oct. 17, 2019 (Gephardt Daily) — Officials have identified a woman who died Thursday morning after her pickup truck left Interstate 15 and hit a thick metal post supporting a UDOT overhead sign.
The 30-year-old woman, now identified as Murray resident Melissa Ann Adams, was driving a 2014 Toyota Tacoma southbound, near milepost 341, just before 6 a.m.
"The truck went off the right side of I-15 and struck a UDOT overhead sign post," a Utah Highway Patrol statement says.
"The female driver received fatal injuries as a result."
Adams was alone in the pickup. The crash is under investigation.
Gephardt Daily will have more information as it is released.