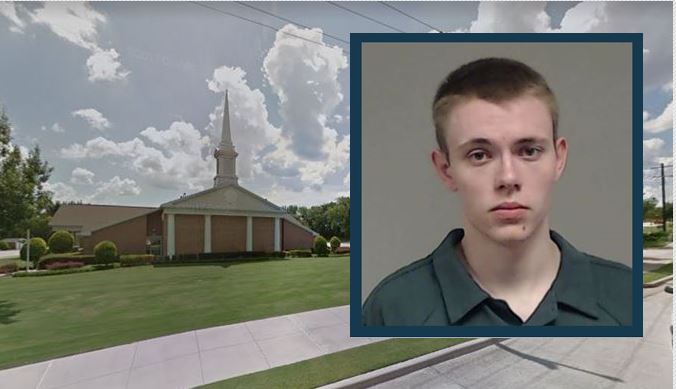 MCKINNEY, Texas, March 29, 2018 (Gephardt Daily) — The LDS Church has released a statement after police in McKinney, Texas, say a church member there confessed to sexually assaulting four young children he met at church.
Noel Young Anderson, 22 — reportedly a life-long member of The Church of Jesus Christ of Latter-day Saints and former Primary teacher — has confessed to assaulting children ages 2 to 6 over a period of seven years, according to law enforcement officials quoted by Texas media outlets, including the Dallas Morning News, and TV stations NBC 5 and CBS 11.
The two stations reprinted a statement they indicated was sent to them by the LDS Church:
"The Church teaches that abuse of any kind is offensive to God and is sinful and wrong. It cannot be tolerated in the Church. We remember the words of Jesus Christ, who taught that harming a child is among the most serious of offenses.
"Anyone who engages in such behavior is rightfully subject to criminal prosecution and will also face discipline from the Church, including loss of Church membership."
Anderson, who faces aggravated assault of a child charges, is being held on $100,000 bail in the Collin County (Texas) Jail. He was arrested March 24.
Detectives have asked that the families of any other potential victims contact them.