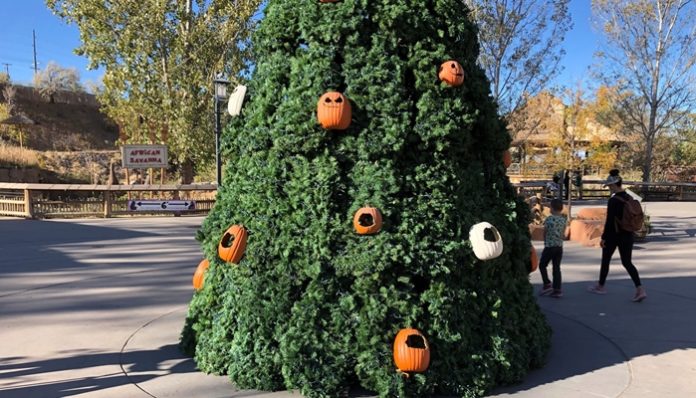 SALT LAKE CITY, Utah, Oct. 19, 2020 (Gephardt Daily) — An attempt by Hogle Zoo to find those responsible for vandalizing Halloween displays at a party last weekend led to a social media firestorm Monday with online death threats being leveled against members of a popular fraternity at the University of Utah.
According to a Monday morning post on Hogle Zoo's Facebook page members of the Sigma Chi Fraternity "drank and smashed bottles and cans in the zoo's parking lot, broke numerous Halloween decorations, punched out the faces of carved reuseable pumpkins, all of which will need to be re-carved, and broke wooden fencing throughout the zoo."
The zoo's post said the vandalism took place during a featured event Saturday night where "the Sigma Chi Fraternity from the University of Utah purchased 150 tickets to BooLights. They purchased every available spot during that time slot."
As the evening unfolded, rowdy behavior began, including an alleged incident where a knife was supposedly brandished.
"They flashed a pocketknife toward our carousel operator, forcing security to close the event one hour early, upsetting and disappointing the many other families here trying to have a fun night out," the post claimed.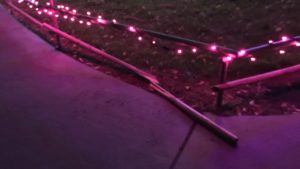 "They cost us quite a bit in damages, and lost revenue, cutting the event an hour short, with staff time needed for clean up and refunds. This was unacceptable behavior and we're quite disappointed in our neighbors."
The Hogle Zoo post asked anyone who had attended the event or "saw any media posts from the fraternity at the zoo Saturday, or its Facebook followers, who has any photos or videos of fraternity members and their dates vandalizing the zoo, you are asked to send those photos by messenger to the zoo's Facebook messenger."
Within an hour of the post thousands of Facebook followers shared the zoo's story, while others posted scathing, sometimes threatening comments on the Sigma Chi's Facebook page.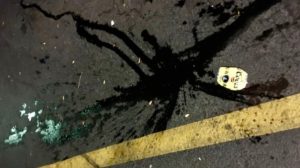 The backlash alarmed the fraternity and the University of Utah, both of which contacted Hogle Zoo.
Hogle Zoo deleted its original post before issuing a statement apparently designed to quell the controversy:
"Wow! We love our community and your support – thank you!
After our post this morning, things got a little heated rather quickly. We were contacted almost immediately by both Sigma Chi and the University and we've been impressed by their swift actions.
We were also contacted by several other fraternities offering to help – thank you!
After contacting the proper authorities, we made our post in the hopes of discouraging future behavior, but also to find families who may have witnessed something and/or had their evenings cut short.
We were dismayed that turned to people tracking down students on social media and sending mean messages, even death threats. We regret it took that turn and apologize to anyone inadvertently implicated – that was never our intention.
We have a wonderful community, the U, and it students, has always been a wonderful neighbor.
Let's all be kind to one another – it's been such a crazy year!"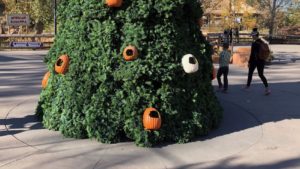 University of Utah communications director Chris Nelson addressed the story in a separate statement Monday afternoon.
"I can't speak for the fraternity. But, the university is aware of the Facebook post by the zoo (including their most recent update). The university is working with the leadership of the chapter as well as representatives of the national Sigma Chi organization to investigate. We take these matters very seriously and are working to make sure those responsible are held accountable."
Monday afternoon the U of U Sigma Chi chapter at the University of Utah acknowledged the Saturday night incident and posted the following statement on its Facebook page.
To the General Public, 
On behalf of Sigma Chi at the University of Utah, we are extremely disappointed in what has occurred on Saturday night the 17th of October at Utah's Hogle Zoo. We are doing everything in our power to investigate any misconduct that has taken place. We will make sure that those found responsible will be held accountable for their actions. Please forward any pertinent information to help us find those responsible.