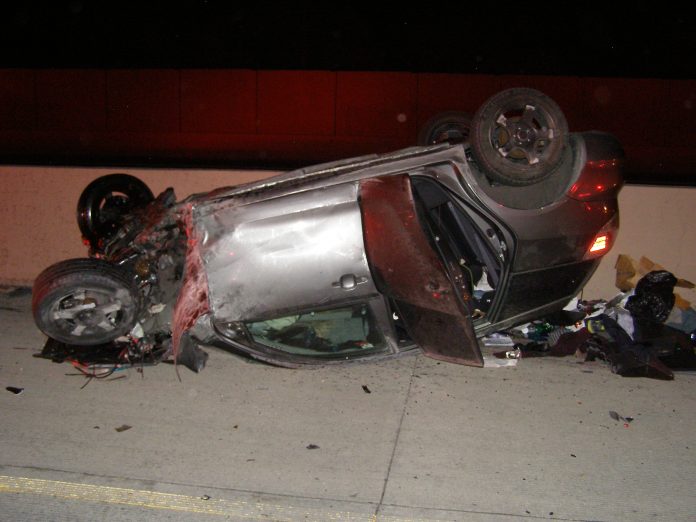 SOUTH SALT LAKE, Utah, July 3, 2018 (Gephardt Daily) — Officials said an early morning rollover crash on Interstate 80 in South Salt Lake was likely a result of drowsy driving.
The man who was injured in the crash has been identified as Aaron Chandler, 28, from Sandy, Utah Highway Patrol officials said in a news release Tuesday.
The incident occurred Tuesday at approximately 4:30 a.m., when a passenger car driven by Chandler was eastbound on I-80 near 400 East in South Salt Lake, the news release said.
"It appears the driver may have fallen asleep and drifted into the right concrete barrier," the news release said. "This impact caused the car to roll and it came to rest on its top in the travel lane. A semi-truck was eastbound in the same area and was unable to avoid the car, clipping the corner of the car with the front of the semi."
This impact spun the car into the left concrete barrier and caused significant damage to the semi.
Chandler, who was the car's only occupant, was transported to St. Marks Hospital with broken bones and other non life-threatening injuries.
The semi driver was not injured.
"UHP would encourage all drivers to remember that drowsy driving is just as dangerous as drunk driving," the news release said. "If you are tired, please exit the freeway, pull over in a safe place, and get some rest. It is always better to arrive a little late than to take an unexpected trip to the hospital."