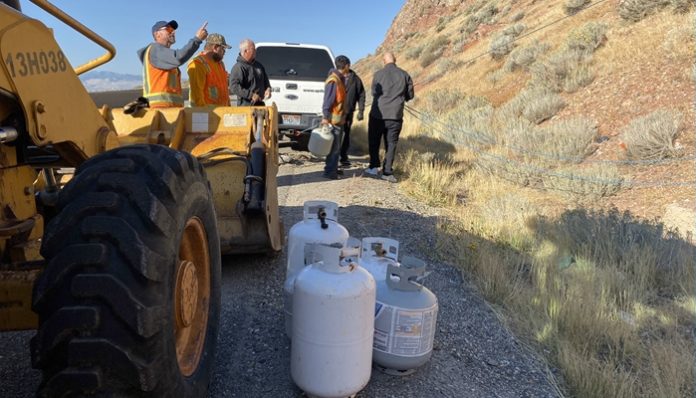 SALT LAKE COUNTY, Utah, Oct. 1, 2019 (Gephardt Daily) — Unified Police officials are working with Salt Lake County Tuesday morning to clean up area homeless camps.
"Happening now: Our Canyon Units are working with Salt Lake County to clean up several homeless camps near the mouth of #parleyscanyon," said a tweet from UPD. "These areas were littered with propane tanks, bicycles, tents and other trash."
Officials did not specify if there were still people living in the camps or if they have been abandoned as the weather turns colder.