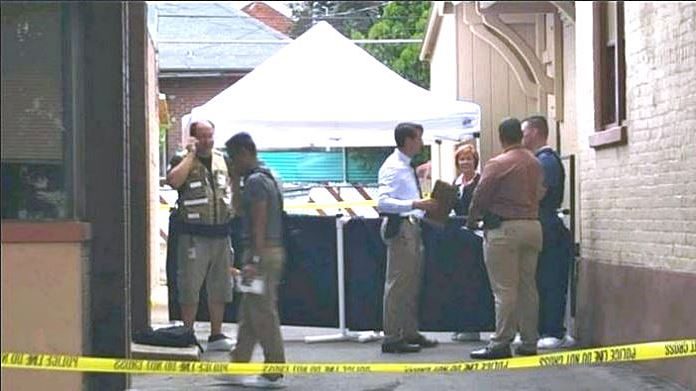 OGDEN, Utah, July 16, 2018 (Gephardt Daily) — Ogden police are investigating after a body was discovered in an alley Monday morning — the second body found in the city in less than 24 hours.
Ogden Police Department Lt. Tim Scott told Gephardt Daily police responded to a report of a deceased individual in an alleyway near the intersection of 26th Street and Monroe Boulevard at approximately 7 a.m.
"Right now it's being investigated as a homicide and we have an active scene," Scott said. "There's not many details we can release on a preliminary basis right now. We've identified the deceased, it's an older gentleman, that's all we can release at this point in time until we can make contact with the family members and move forward on our case."
He said the case will be dealt with jointly by Ogden Major Crimes Bureau, Ogden investigations and Weber County Attorney's Office.
Scott said investigators are working to develop and follow up on leads.
He did not say who discovered the body, or what led officials to conclude the death was likely a homicide.
The body is the second to be discovered in the city in less than 24 hours.
A news release from OPD on Sunday evening said the body of an unidentified female was found in a canal in the area of 1000 West and 600 North in the city's Business Depot Ogden, a business/industrial park.
Officials said that death is being treated as suspicious.
The body was transported to the Medical Examiner's office to determine the cause of death.
Anyone who has any information regarding either case is asked to contact OPD at [email protected]
Gephardt Daily will update this story as more information becomes available.