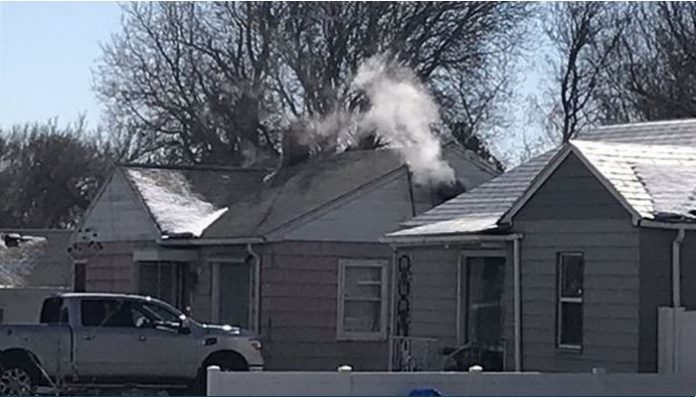 OGDEN, Utah, Feb. 22, 2019 (Gephardt Daily) — Ogden firefighters responded to a residential blaze Friday afternoon.
Ogden Fire Department officials were alerted to the fire, at 1971 Harrison Blvd., at 1:45 p.m.
At 2:20 p.m., the department tweeted, "All clear benchmark established, working toward fire control."
"All occupants are out of the structure safely," OPD tweeted a minute later. "There are no injuries associated with this incident."
The cause of the fire had not yet been determined Friday afternoon, and an investigation was underway.
"The fire is out, crews are ventilating the structure and performing salvage and overhaul procedures," a subsequent tweet said. "Red Cross is responding to the scene to assist displaced occupants."
The amount of damage done to the house was estimated to be $70,000.
Nineteen firefighters from Ogden City Fire Department responded with one ladder
truck, three engines, one paramedic rescue, one ambulance, one deputy fire marshal
and the battalion chief, according to a news release from Deputy Fire Chief Eric Bauman.