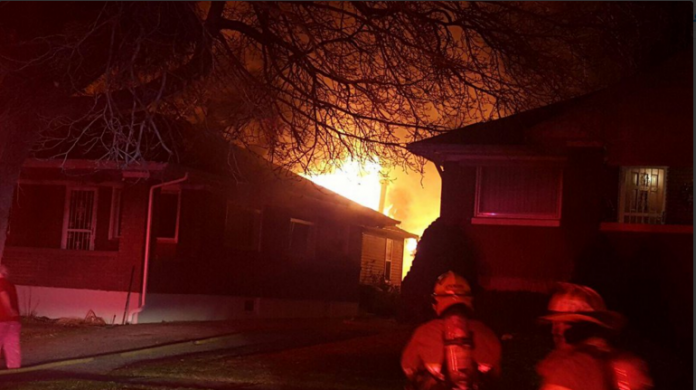 OGDEN, Utah, March 2, 2016 (Gephardt Daily) — An Ogden family was forced from its home after an overnight fire.
No one was injured in the 4 a.m. fire, at 2724 Van Buren Ave. The Ogden Fire Department responded to fight the blaze, which started in the back of the home, and spread to the attic and the garage before crews contained it.
Officials said the fire caused about $50,000 dollars in damages.
A Twitter post by the Ogden Fire Department said the family of seven was saved because of its working smoke alarms.
The displaced family planned to stay with relatives. Investigators have not announced the cause of the fire.