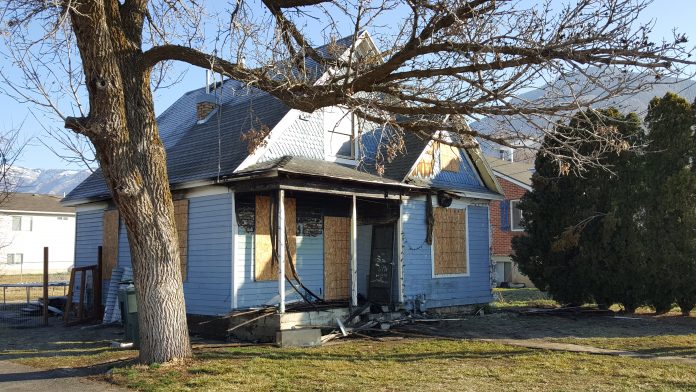 OGDEN, Utah, Feb. 13, 2018 (Gephardt Daily) — A residential fire early Tuesday morning in Ogden displaced a family of nine.
The fire, at 518 North St., was reported at 1:11 a.m. Ogden's Fire Station 3 is immediately west of the structure.
Smoke and flames were billowing from the residence, which is home to a family of two adults and seven children.
All residents and family pets had been safely evacuated prior to the arrival of firefighters. The Red Cross also responded to assist the displaced occupants.
Twenty firefighters responded from the Ogden City and Northview fire departments. Three engines responded, as did a ladder truck, ambulance, paramedic rescue unit, the Battalion Chief, and a Deputy Fire Marshal.
The fire was extinguished shortly after arrival of crews.
The damage is estimated at $100,000. The cause of the fire is under investigation.