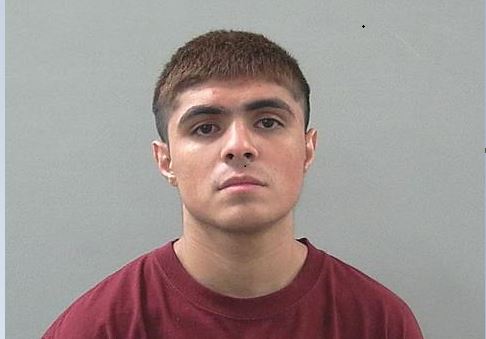 OGDEN, Utah, July 11, 2016 (Gephardt Daily) — Police in Ogden have arrested man wanted in connection to an attempted homicide that occurred in June that sent a 26-year-old man to the hospital.
Patrick Galindo Jr., 19, was arrested July 6 and booked into the Weber County Jail for first-degree felony attempted murder and discharge of a firearm, as well as  second-degree felony possession of a firearm by a restricted person.
Galindo was wanted after a shooting near the 2700 block of Washington Blvd. when two men walking south got into an argument with several other males on the opposite side of the street.
The three or four males then crossed the street and began to fight with the first two individuals. During the fight, one of the suspects pulled out a handgun and shot the victim four times in the front torso.
The victim was transported to the hospital in critical condition but has since been released. 
A handgun was recovered and detectives had been seeking Galindo as a person of interest since the shooting.
Detectives said the victim in the shooting has no gang affiliations but do believe the incident was gang related.
Galindo, a documented gang member, had just been released from the Weber County Jail three days prior the shooting.