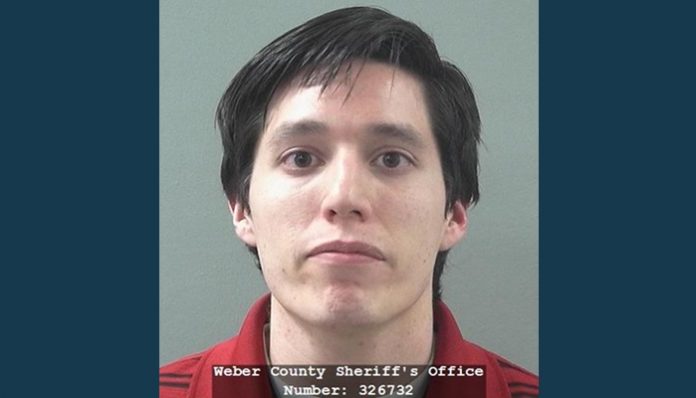 OGDEN, Utah, Feb. 7, 2017 — An Ogden middle school teacher was arrested Monday for multiple sex offenses involving minor females, police said.
Weber County Sheriff's Office said in a news release that detectives arrested Drew Tutt, 28, and booked him into the Weber County Correctional Facility for first-degree felony aggravated sexual abuse of a child, third-degree felony sexual abuse of a minor, two counts of third-degree felony enticing a minor and two counts of class B misdemeanor unlawful detention.
The case originated in October of 2016, the news release said, when a WCSO patrol deputy found Tutt and a minor female in a park after hours. The patrol deputy did not witness any criminal behavior, but felt the situation warranted investigation and passed the information on to the Sheriff's Office detectives.
Through the investigation detectives learned that Tutt was a school teacher at Mound Fort Middle School at 1396 Liberty Ave. in Ogden. Detectives discovered that Tutt was enticing the minor victims to send nude photos, the news release said. Detectives also learned that Tutt was engaged in sexual contact with at least two minor students. Tutt met the victims through his position as a teacher.
Detectives believe that Tutt may have engaged in similar behavior with other victims, and any incidents should be reported to the Weber Consolidated Dispatch Center at 801-395- 8221.