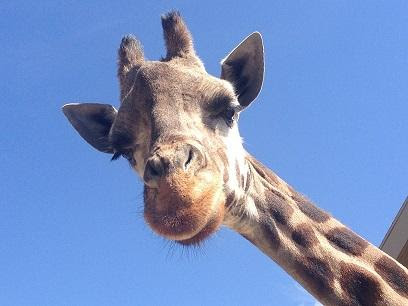 SALT LAKE CITY, Utah, May 24, 2016 (Gephardt Daily) — Hogle Zoo has announced the death of a popular member of its animal family ─ Daphne, the oldest giraffe in North America.
Daphne died at 31. The average lifespan for giraffes is 15 years.
A news release from Hogle Zoo community relations manager Erica Hansen said the animal care staff made the decision to humanely euthanize Daphne based on her decline in strength, low energy and a lesser response to pain medications.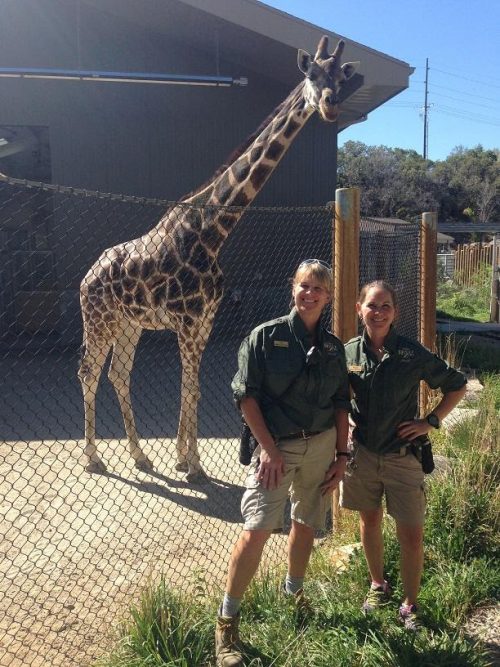 "We found her lying down, which Daphne hasn't done for a long time" said Dr. Erika Crook, associate veterinarian. "We'd been monitoring her for a few months and as is often the case with animals, they let you know when it's time."
Keepers noticed a decline in Daphne's comfort and attitude. "She wasn't as perky as usual and she was more sedentary," said Lisa Ellison, giraffe keeper.
"She was having aches and pains like a great-grandmother would," Crook said. "She needed medication to make her comfortable."
It began taking keepers a longer time to convince Daphne to take the medications.
"They worked hard and used every trick up their sleeves," Crook said.
Animal care staff took their cues from Daphne on how to proceed day to day. Her advanced age, and related degenerative musculoskeletal issues finally caught up with her. She also exhibited a considerable decline in appetite.
"You know, she went on her own terms," said Ellison. "She had a nice week last week — the weather was warm, she was moving well and we had a good last week with her. It was just her time and she let us know that."
Daphne came to Hogle Zoo in 1985. She was a mother to many calves and also "auntie" over the years, including, most recently, to baby Willow, who was born in January.