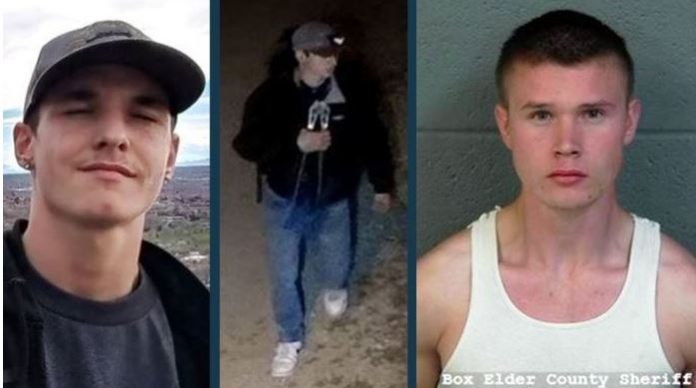 BRIGHAM CITY, Utah, May 22, 2019 (Gephardt Daily) — Two 19-year-old men have been charged on suspicion of 11 felonies each after the theft of multiple firearms from a Brigham City storage facility.
Christopher Jaye Kirchgater, of Ogden, and Matthew Raymond Meyers, whose city of residence was not in court paperwork, were each charged on suspicion of 10 charges of theft, a second-degree felony, and one count of burglary. The burglary was listed as a second-degree felony for Kirchgater and a third-degree felony for Meyers.
The thefts and burglaries happened on May 5 at a storage unit at 43 S. 1000 West, charging documents say. According to the renter of the storage space, 28 firearms were taken, as were ammunition and gun-related accessories.
Tips led to suspects Kirchgater and Meyers. Three photos said to show Meyers were released to the public. One, a surveillance-camera image, shows a man holding what appears to be bolt cutters.
An initial court appearance for Kirchgater is set for June 3. As of Wednesday night, Meyers was not yet in custody, and no initial court appearance date had been set.
Anyone with information about Meyers is asked to call police at 435-734-6684 or 435-734-6654.
Photos released on Tuesday with a request for information on Meyers said he routinely carries firearms with him, and asked anyone who knows or sees the suspect to "USE CAUTION. Do not approach or contact him."