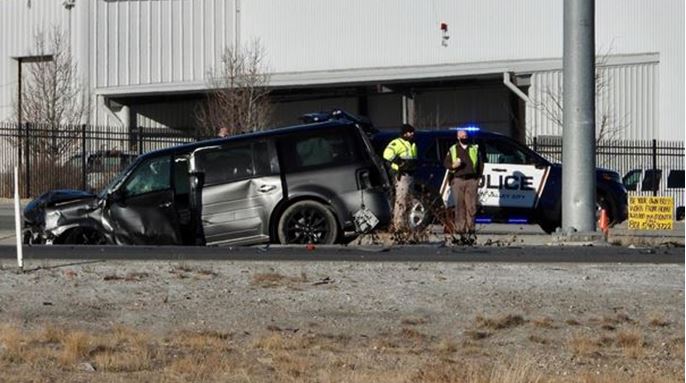 Click here for an updated story.
WEST VALLEY CITY, Utah, Dec. 25, 2020 (Gephardt Daily) — West Valley City police are on the scene of a fatal accident on Mountain View Corridor on Friday morning.
"Fatal accident 5400 S Mountain View Corridor," said a WVCPD tweet issued at 10 a.m. The crash happened about 30 minutes earlier.
"Intersection is closed all directions."
According to police on scene, two vehicles, a passenger car and an SUV, were headed south and west when they collided after one ran a red light.
One person was ejected from a vehicle, and died at the scene.
A second victim was reportedly pinned inside the vehicle and had to be extricated. That driver's condition was later reported as serious but stable.
Gephardt Daily will have more information as details are released.