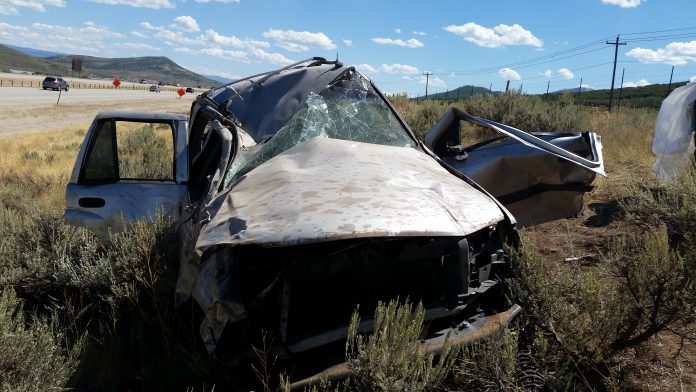 SUMMIT COUNTY, Utah, Aug. 12, 2016 (Gephardt Daily) — One man is dead after a single-vehicle rollover on State Route 40 near Park City Friday afternoon.
A gray Chevrolet Trailblazer was traveling east near Milepost 3, at approximately 2 p.m., when, for an unknown reason, the vehicle went off the roadway to the left, according to a news release from the Utah Highway Patrol.
The driver then overcorrected, and the vehicle came back across both lanes of travel and went off the roadway to the right. The vehicle then rolled multiple times, coming to a stop on its wheels.
The male driver, who was wearing a seatbelt, sustained fatal injuries.
No other vehicles were involved in the crash.
The Utah Department of Transportation tweeted at 2 p.m that the left lane is closed while crews investigate the crash. The estimated reopening time at 6 p.m.