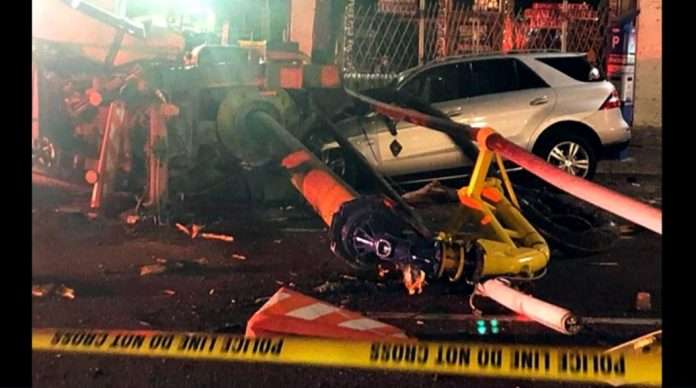 SALT LAKE CITY, Utah, March 15, 2022 (Gephardt Daily) — A construction crane collapsed onto two parked cars Tuesday night in downtown Salt Lake City, sending the man operating the rig to the hospital.
Salt Lake City Fire Capt. Shaun Mumedy said the 80- to 100-foot construction crane collapsed onto the southbound lanes of State Street about 9 p.m., landing on two cars parked along the west side of the street.
No one was inside the cars when the crane collapsed, Mumedy said. The crane operator fell an estimated 15 to 20 feet during the collapse, he said.
"Upon arrival, our crews did find the crane operator in serious condition and transported him to a local trauma facility," Mumedy said.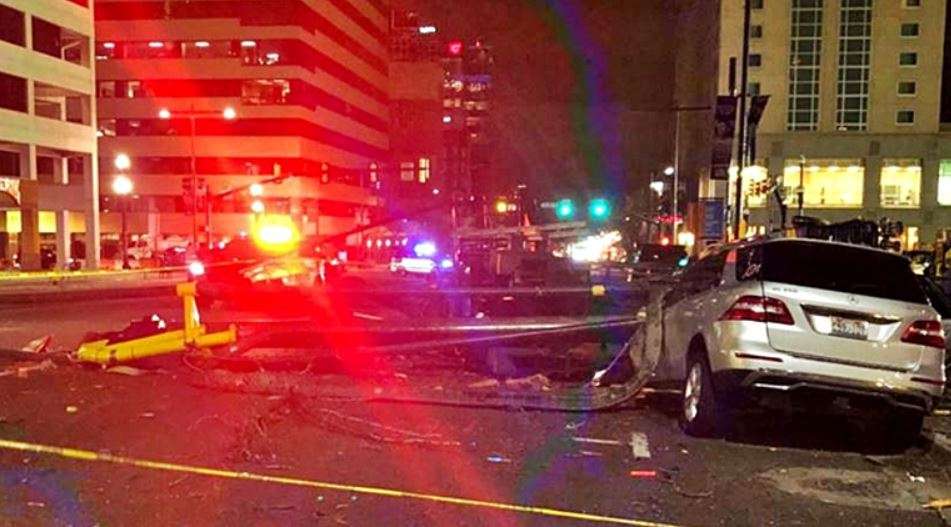 The southbound lanes of Street Street were expected to be closed until for about three hours, according to the Utah Department of Transportation.
The crane was located at the construction site for Astra Tower, a planned 39-story, 680,000-square-foot luxury apartment building.
Jacobsen Construction spokesperson Amy Christensen said the injured drilling rig operator sustained shoulder and leg injuries in the collapse.
"We are concerned by this incident, and our top priority is attending to the well-being of our subcontracting drilling rig operator with the Morris-Shea Bridge Co., who was working on foundation drilling," Christensen said in a emailed statement.
"Our initial information is that the only injury is to our drill rig operator. Medical response teams arrived on scene to provide aid. Company leaders with our drill rig subcontractor on this project, Morris-Shea Bridge Co., informed us that the equipment operator was taken to the hospital and reporting pain in their shoulder and leg, not that he was in critical condition, as was reported in some earlier breaking news broadcasts," the statement continued.
"The Astra Tower project team has been proactive in planning and providing ongoing training to help our workers to be as safe as possible, as well as to be prepared to respond quickly and effectively in the event of an incident like this. We are thorough in our planning, training, inspection and operation of rigs and cranes," Christensen said.