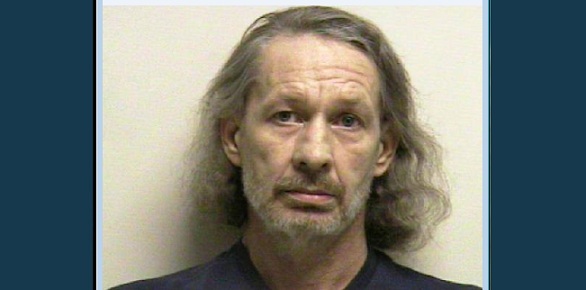 OREM, Utah, Dec. 23, 2015 (Gephardt Daily) — The Orem Police Department has arrested a suspect caught on video in a road-rage incident this month that left an Orem man with deep gashes in his face.
According to a post on the Orem Police Department's Facebook page, Kenneth Ross, 49, from Orem was arrested Tuesday at his home.
The incident happened at about 8:20 a.m. Dec. 9. when the victim told police that the driver of a white, four-door Camry or Accord kicked the victim's car door near Geneva Elementary School, at 700 West and 400 North.
The victim left the scene and drove to his home, near 500 North and 100 West, and the suspect followed. When the victim approached the suspect's car, the suspect reportedly hit him with a machete, causing a large, deep gash on the side of the victim's face, according to information on the Orem Police Department Facebook post.
Orem police said were able to identify the suspect through tips and leads received from the public through the help of the media.
Ross has been booked into the Utah County Jail on a 2nd degree felony aggravated assault charge.
This is pretty crappy video but we wanted to put it out anyway.On the 9th of this month at around 8:20 AM, there was a road rage incident that started near Geneva Elementary School, 700 W. 400 N.The victim claimed that the driver of a white 4-door, older model Camry or Accord boxed him, got of his car and kicked the victims car door. The victim drove off and went home (near 500 N. 1000 W.). The suspect followed him there and when our victim approached the man, the man hit him with a machete, causing a large, deep gash on the side or our victims face. The suspect is described as a white male, 45-50, brown hair, heavy set wearing a black hat, black coat, blue shorts with yellow and white shoes.If anyone was in the area of the school or the victims home and saw anything please call us at, 801-229-7070. Please share!

Posted by Orem Police Department on Wednesday, December 16, 2015