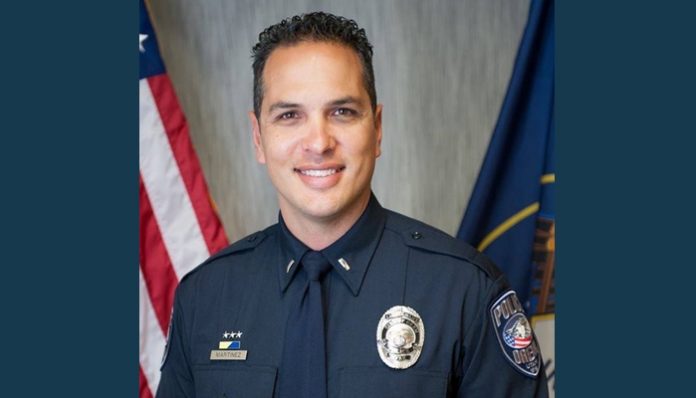 SPRINGVILLE, Utah, May 9, 2019 (Gephardt Daily) — Orem police captain Craig Martinez has been appointed the new chief for Springville, it was announced Wednesday.
The appointment by Mayor Rick Child was approved by Springville City Council, said a post from officials. Martinez will be sworn in during the June 4 City Council meeting.
The Facebook post from Springville City said Martinez has served with the Orem Police Department for the past 18 years, working as public information officer for 10 of those.
Martinez has served in the Marine Corps, and has had experience with the Utah State Prison, the Utah Highway Patrol and the Federal Aviation Administration. He grew up in Spanish Fork and married his eighth grade sweetheart, Shantelle. They have three children ages 14 to 25, the post said.
Martinez will replace J. Scott Finlayson, the longest serving chief of police in the city's history, whose career has spanned 40 years. Finlayson has led the Public Safety Department for more than 23 years.