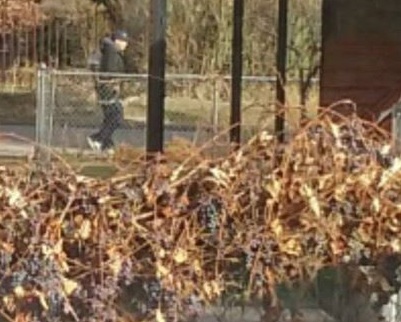 OREM, UTAH – Dec. 9, 2015 (Gephardt Daily) – Police in Orem are looking for a suspect after a home invasion robbery Tuesday afternoon.
According to Orem City Police Lt. Craig Martinez a woman returned to her home near 200 East 2000 South at 2:30 p.m. just as the suspect was leaving. "She was able to snap a photo of the suspect as he walked away and the other photo was taken from a neighbor's camera around the corner," Lt. Martinez said.
Lt. Martinez said the suspect forced entry into the home and when he left, he got into a gold four-door vehicle with tinted windows that was driven by a female.
Police are asking for anyone who recognizes the suspect or the vehicle to please call Orem City Police Department at 801-229-7070.