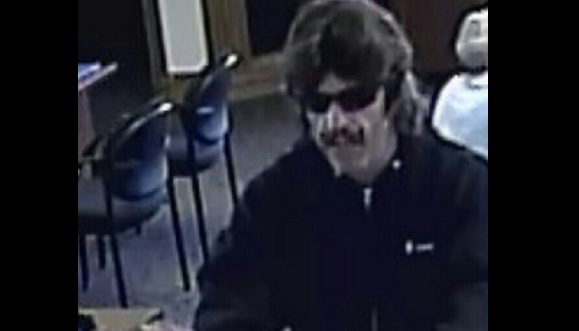 OREM, Utah, Feb. 29, 2016 (Gephardt Daily) — Orem Police have released surveillance photos from a bank robbery Monday afternoon in hopes of identifying the suspect.
Police said the robbery occurred at the U.S. Bank located at 1220 S. State at 1:40 p.m.
The suspect is described as a white male wearing a fake mustache, wig, black shirt, blue jeans and white shoes.
Anyone who may have witnessed the incident or can identify the suspect is asked to call Orem Police at 801-229-7080.