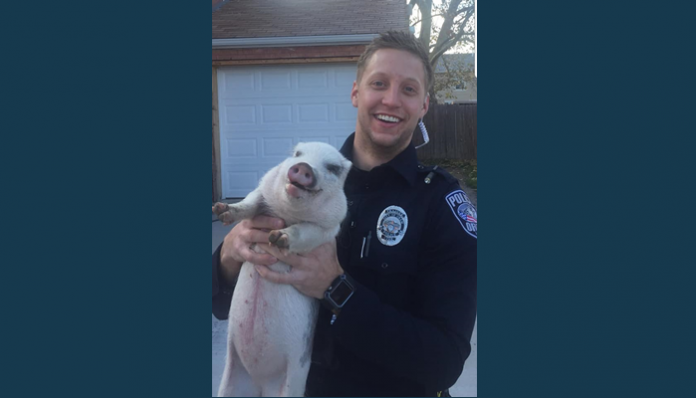 OREM, Utah, Nov. 11, 2018 (Gephardt Daily) — Officials are searching for the owner of a pig found wandering alone in an Orem street.
"Anyone missing a pig (the animal not the cop)?" said a post on the Orem Police Department Facebook page at 1:30 p.m. Sunday. "If so, he's at the animal pokey, call us if he belongs to you."
The pig, who seems to have a big smile on his face even though he's lost, was found running around between State Street and Main Street on 400 North. He was reported by the caller to be in the middle of the road on the east side.
Anyone that recognizes the pig is asked to call Orem PD on 801-229-7070.