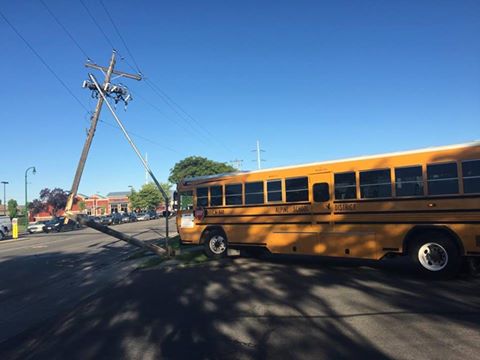 OREM, Utah, May 12, 2016 (Gephardt Daily) — A school bus in Orem rolled into a power pole Thursday morning when the driver forgot to put the brakes on and went inside a McDonalds.
Orem City Police said the incident happened at approximately 8:30 a.m. when a bus driver stopped at the McDonald's located at 100 West Center Street and parked the bus while he went inside.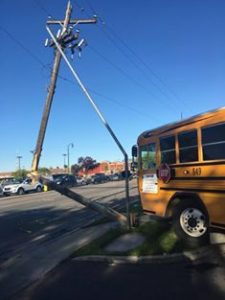 The driver of the bus forgot to put on the brake and the bus rolled forward into a power pole, snapping it in half. Police officers said the power is out at the intersection and for motorists to expect delays.
There were no children on the bus and no one was injured in the incident.