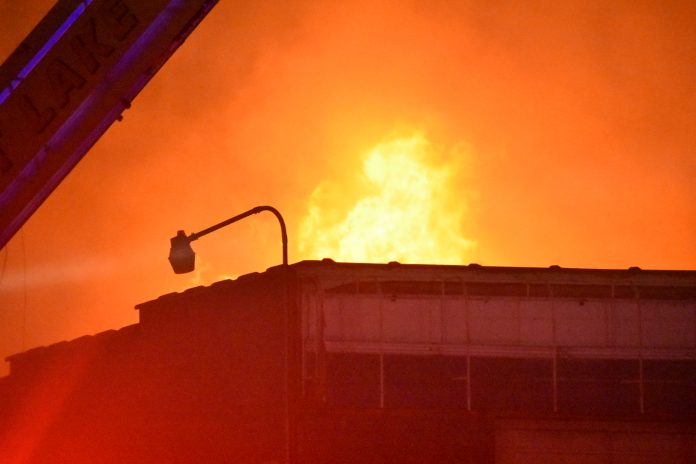 SALT LAKE CITY, Utah, March 14, 2017 (Gephardt Daily) — Two buildings on 2100 South near 210 West were destroyed in a spectacular two-alarm fire early Tuesday morning.
Fire crews responded to the report of a structure fire in a warehouse area shortly before 1 a.m. When they arrived at the scene, they found heavy smoke and flames, with two buildings fully involved.
Karl Steadman, assistant chief of operations for Salt Lake City Fire Department, said firefighters initially attempted a search of the buildings, but were prevented by the high heat. They then went into defensive mode, attacking the blaze from outside.
Steadman said no one was in the buildings — Club Expose and an adjacent structure — and the buildings appeared to be possibly abandoned.
More than 30 firefighters responded. The area was blocked off to traffic, and Steadman said crews and fire investigators would be on scene for several hours longer.
Gephardt Daily will update this story as more information becomes available.
2-alarm fire, Salt Lake City, March 14, 2017