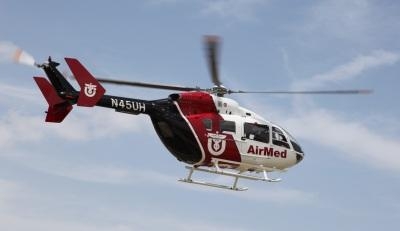 SALT LAKE CITY, Utah, Jan. 11, 2016 (Gephardt Daily) — I-15 North was shut down Monday morning after a female reportedly jumped off the SR-201 overpass.
According to UHP Sgt. Todd Royce, the woman jumped from the 1-80 westbound freeway onto I-15 near 2100 South just after 10 a.m.
"We had to shut down the I-15 freeway to allow Air Med to land," Royce said.
The initial caller reported a person standing on the freeway but when officers arrived, the woman had already jumped.
The woman landed in the travel lanes but she was not hit by any cars. She was taken by helicopter to the hospital in very critical condition.
We will have more on this developing story as it becomes available.