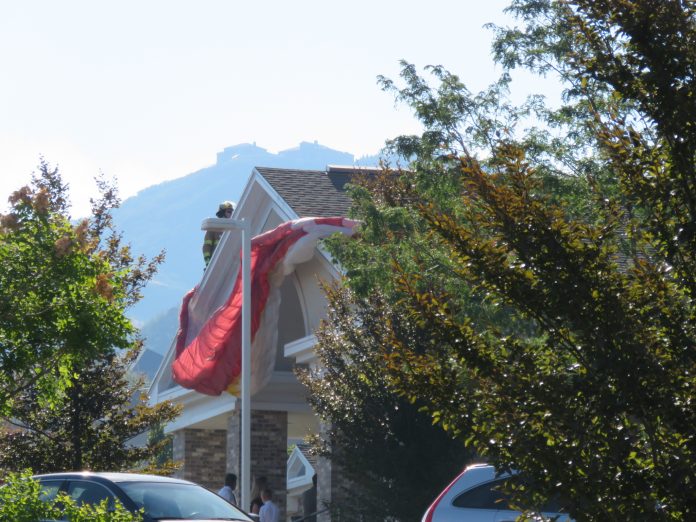 DRAPER, Utah, Aug. 21, 2016 (Gephardt Daily) — The paraglider who was killed Sunday morning when he crashed through the roof of an LDS chapel in Draper has been identified.
Jim H. Petersen, 57, of Bluffdale, Utah, was pronounced dead at the scene, according to Draper City Police Sgt. Chad Carpenter.
First responders were called to the scene at 272 E. Traverse Point Road and 14700 South about 8:55 a.m., Carpenter said.
When they arrived, they found the paraglider deceased, with his body entangled inside the roof's structure.
There were churchgoers at the wardhouse when the accident happened.
Witnesses indicated the glider's chute partially collapsed, causing it to spiral toward the ground.
Eyewitness Eric Serra told Gephardt Daily he was driving by when he realized the paraglider was in trouble.
"I looked up and saw he'd lost control of his parasail. He went into a steep spiral and slammed into the roof of the church," Serra said. "I thought he would be injured, but I can't believe he was killed."
Church services were just minutes from getting underway at the time of the accident.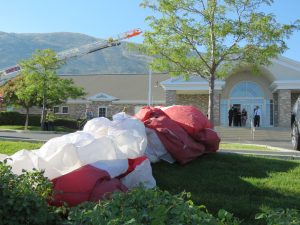 No one inside was injured.
To see more images, click on the photo gallery below.