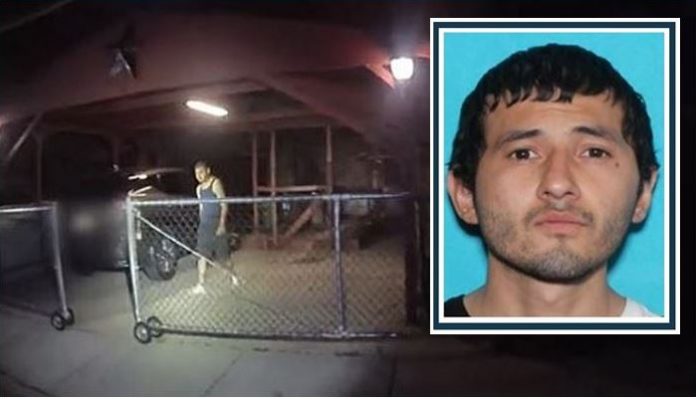 OGDEN, Utah, Sept. 17, 2019 (Gephardt Daily) — The parents of Jovany Mercado — who was shot to death on Aug. 16 while he held a knife and walked toward four Ogden Police officers ordering him to stop and to drop the weapon — are considering suing the department, their attorney says.
On the night of the shooting, police were called to the neighborhood by residents who reported the suspect seemed disoriented, had a knife, and was behaving in a way the victims found threatening.
By the time the four officers arrived, Mercado, 26, was "holding a pocket knife on his own property and not threatening anyone," attorney Bob Sykes told reporters at a news conference.
"I'm sure they all had Tasers. No attempt to de-escalate," Sykes said of the officers' behavior.
"He's walking forward on his own property toward his own gate, bright lights in his face. That's what he saw. He was non-compliant for five seconds, maybe seven seconds. That does not warrant a death sentence. It's unconstitutional to use deadly force under those conditions."
Ogden Police Chief Randy Watt has told reporters that the armed officers were backing away from Mercado, and were out of room, with their backs to a row of street-parked cars and a crowd of neighbors just beyond the cars.
Watt said at a City Council meeting last week that an internal investigation has cleared his officers of any wrongdoing, and the Weber County Attorney told him verbally that the officers are expect to be cleared by that office as well.
Results of blood tests conducted on Mercado are still pending, so the County Attorney's Office has not yet completed its report, Watt said.
Sykes screened a surveillance video from another house for reporters.
"There's no aggression," he said of the video, which showed Mercado from the back rather than the front. "There's no threats. They (police) are a safe distance away. There's no basis for them to use deadly force on this man."
Sykes noted that Mercado was the father of two children, ages 6 and 7, and that "he was greatly loved by his family," including parents Juan and Rosa.
"We think this case is so clear that it ought to get resolved out of court," Sykes said. "We think it will."
The Ogden Police Department has not issued a public response.
The surveillance video screened by Sykes was not immediately available.
The Ogden Police Department bodycam video of the shooting, released last week, has violent and disturbing images. To view it, click the player below.