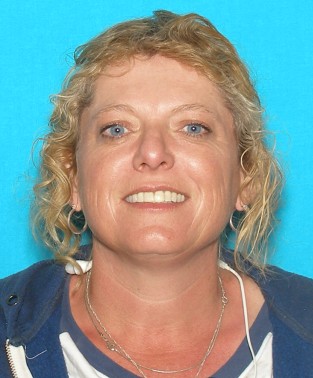 PARK CITY, UTAH – November 13, 2015 (Gephardt Daily) – Park City Police are hoping the public can help locate a woman wanted for her alleged role in a $50,000 heist of fur coats last month.
According to investigators, the Park City Alaska Fur Gallery was burglarized on October 22 by Chris McMillan, a man apprehended Saturday by the Metro Gang unit. McMillan allegedly smashed the front door window of the gallery as a female sat waiting in a getaway vehicle.
The female driver has been identified as Karli Kimmerle, 44. She is described as 5-feet 4-inches tall, approximately 120 pounds, with shoulder-length blonde hair and blue eyes. Police said Kimmerle is possibly driving a 1997 black Honda Prelude with black rims or a brown and yellow Ford long-bed highboy truck.
Anybody with information about Kimmerle is asked to contact the Park City Police Department at 435-615-5500 or the department's tip line, 435-615-5847.