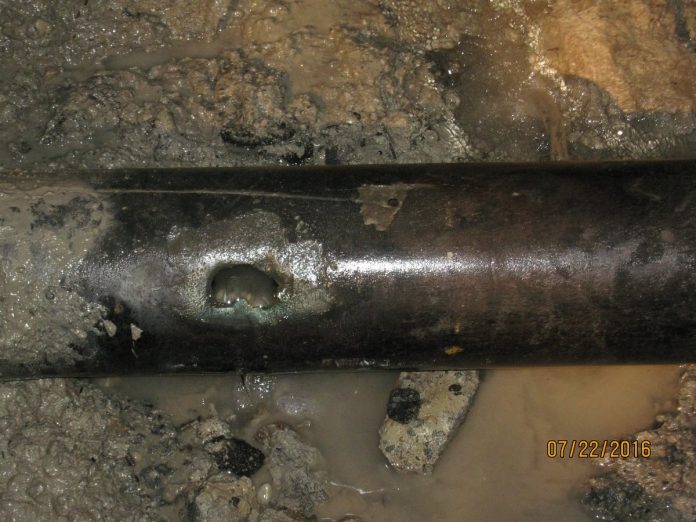 WEST JORDAN, Utah, July 22, 2016 (Gephardt Daily) — Parts of West Jordan and South Jordan have water again after a 42 inch pipe was ruptured by a construction crew Friday afternoon.
The main water line at 6220 W. 10200 South (Old Bingham Highway) was damaged by crews working in the area during the afternoon, at approximately 3:30 p.m. Several meter stations in South Jordan and West Jordan were affected and residents experienced low water pressure or no water availability while the water line was down.
The five-inch hole was repaired overnight and Jordan Valley Water tweeted at 9 a.m. Saturday water is back in service to all but a few. The company is asking customers to leave sprinklers off until Saturday night.