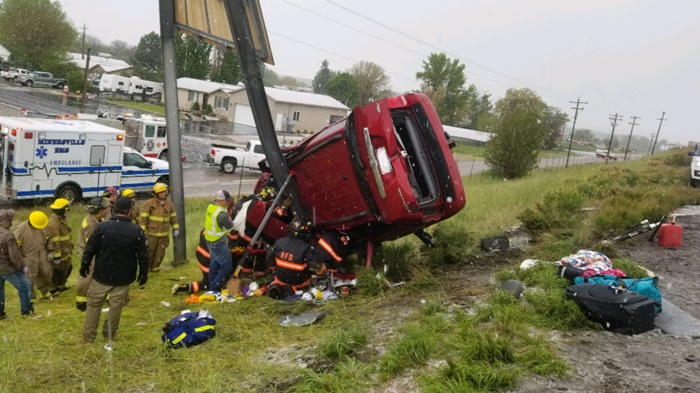 BEAVER, Utah, May 20, 2019 (Gephardt Daily) — A female passenger died Monday afternoon when the vehicle in which she was riding went out of control and crashed on Interstate 15 in Beaver.
The fatal crash occurred just before 2 p.m. near milepost 110, between the two exits of Beaver City, a Utah Department of Public Safety news release states.
The driver, also female, and her passenger were heading north in a red Dodge Durango.
An isolated hailstorm had pelted the area, and the Durango skidded on the slushy roadway and went off the right shoulder, where it rolled onto its left side.
The roof of the Durango slammed into a large freeway sign, which crushed the roof and caused extensive damage, the news release says.
Both the driver and the passenger were wearing seat belts, but the passenger died from the impact of the crash.
The driver had minor injuries and was transported to Beaver Valley Hospital by ambulance.
According to the DPS news release, the Durango skidded and went off the shoulder "due to traveling too fast for the conditions on the slushy road."