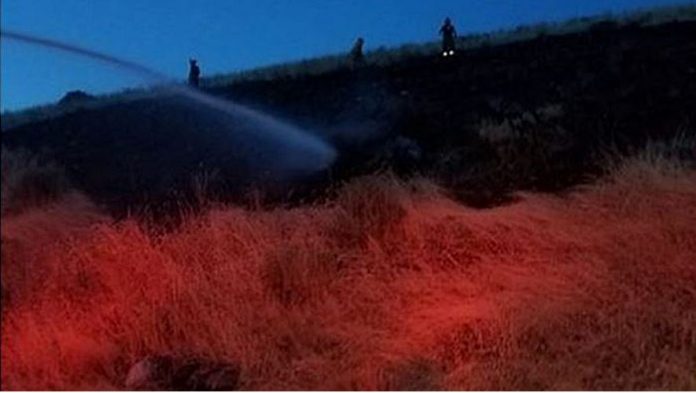 PAYSON, Utah, July 4, 2019 (Gephardt Daily) — Payson Fire is responding to its third brush or grass fire in the same number of days, officials said Thursday evening.
"Payson Fire is on a small brush fire on 'P' mountain," said a Facebook post from Payson Fire Rescue at 9:30 p.m. "We have knock down, currently mopping up."
Around midnight Wednesday, Payson Fire Rescue posted that its crews, along with Genola Fire and Utah County Fire were working a brush fire on West Mountain started by target shooting. Residents were asked to avoid the area while crews battled the brush fire.
An update Thursday evening from Payson Fire said: "We have been told by several people that they believe the fire last night on West Mountain near Lincoln Beach was started by fireworks. The people who called in the fire were target shooting and stated they started the fire; that is where we got the information from. We spoke to them as did the Utah County Sheriff's Office."
As well as the two brush fires, Payson Fire also responded to a grass fire on July 2.
"Payson Fire responded to West Mountain around 11:10 p.m. on July 2 for a small grass fire," a Facebook post said. "The fire was started with legal fireworks on land that is restricted from fireworks. About an acre burned. Please be aware of restrictions. The people responsible stayed and spoke to Utah County deputies."
No one was injured as a result of the incidents.