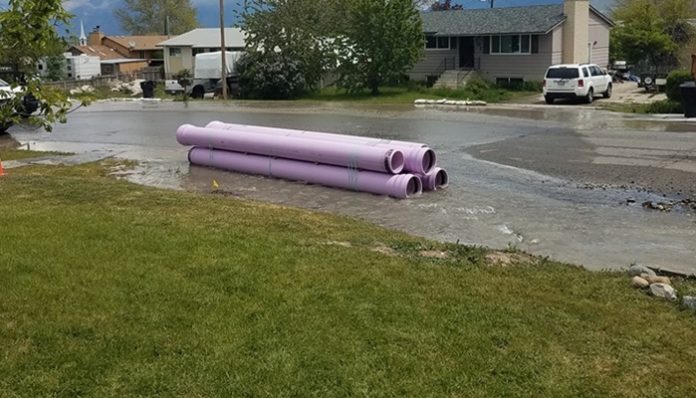 PAYSON, Utah, May 12, 2019 (Gephardt Daily) — A precautionary boil order in Payson following a water main break Thursday afternoon has been lifted.
A Facebook post from officials said: "Payson Fire Rescue, Payson Water and Payson City are happy to inform the citizens that the water samples have tested safe for consumption and drinking. Therefore the precautionary boil order is now lifted. Thank you for your patience and understanding during this time."
The water main break occurred Thursday afternoon in the area of 700 N. Arrowhead Trail, according to a previous Facebook post.
Thursday evening, Payson Fire posted the following update on Facebook: "If you were without water today due to the water main break, you will need to boil water as a precaution until further notice. Payson City's water department is still working to resolve the problem. We apologize for any inconvenience."
The cause of the break is under investigation.