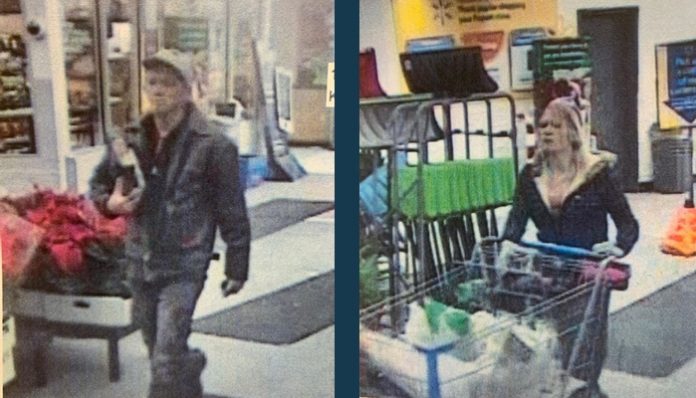 PAYSON, Utah, Dec. 11, 2019 (Gephardt Daily) — Payson Police Department officials are searching for two persons of interest after an incident at Walmart last month.
The two are thought to be involved in an incident the store at 1052 Turf Farm Road on Nov. 29, Payson Police spokesperson Sgt. Noemi Sandoval told Gephardt Daily; she said officials are not releasing details beyond that.
A Facebook post from Payson PD said: "If you know who our stars of the day are, please let us know, so we can deliver that special holiday surprise only an officer can manage."
In surveillance photos, the man is wearing a tan baseball hat with a black jacket and jeans, while the woman is wearing a black jacket and pushing a shopping cart.
If you recognize either of the two, please call Utah Valley non-emergency dispatch at 801-794-3970 or Payson PD at 801-465-5240. The case number is 19PA12754.