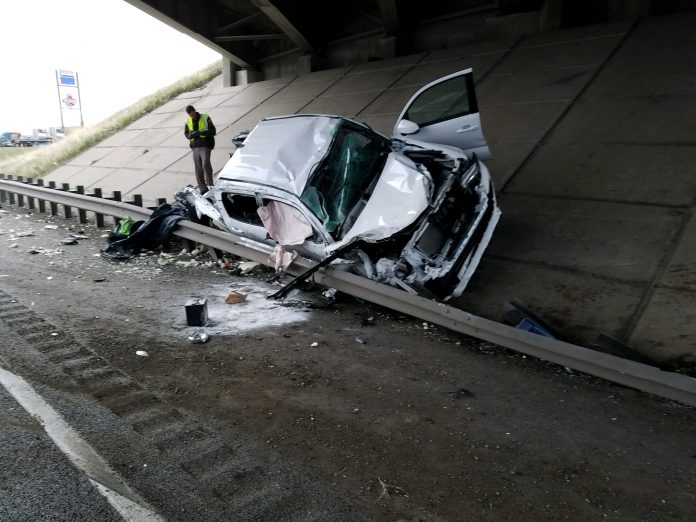 PAYSON, Utah, April 5, 2018 (Gephardt Daily) — A crash between a semi and a pickup truck on northbound Interstate 15 in Payson caused the semi to roll Thursday morning, officials said.
A news release from the Utah Highway Patrol said the incident happened in the area of 800 South just before 7 a.m.
Of the three people in the pickup truck, a female and a male were transported to Mountain View Hospital in Payson with minor injuries. No one else was transported, officials said.
I-15 was completely blocked northbound until approximately 9 a.m.
The semi was loaded with baking goods, officials said.
UHP has not yet released any more details of the sequence of events that led up to the crash.