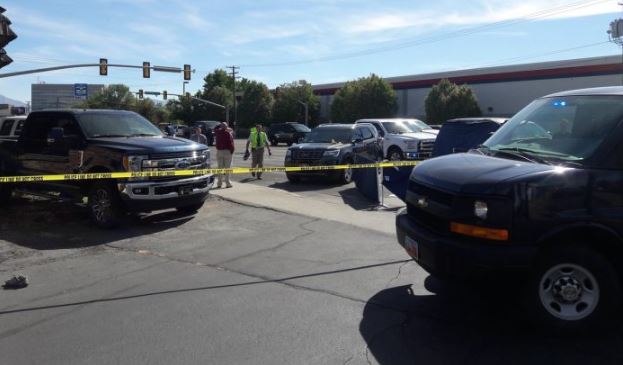 PROVO, Utah, Sept. 26, 2018 (Gephardt Daily) — A man believed to be in his 60s is dead after an auto-pedestrian accident Wednesday afternoon in Provo.
Lt Brian Taylor told Gephardt Daily that a call regarding the accident came to dispatch at 12:51 p.m. A car was northbound at the intersection of Riverside Avenue and north State Street when it struck a pedestrian.
The victim died at the scene.
"It's a male in his 60s," Taylor said. "He is Caucasian or American Indian. We don't have an identity on him. The remains are en route to the Medical Examiner's Office for identification."
Taylor said the car driver, who was cooperative and remained on the scene, was a young woman in her early 20s who attends a local university. There was no initial evidence that she was intoxicated or impaired, Taylor said.
Investigators were still on the scene at 3:30 p.m. Gephardt Daily will have more information as it becomes available.