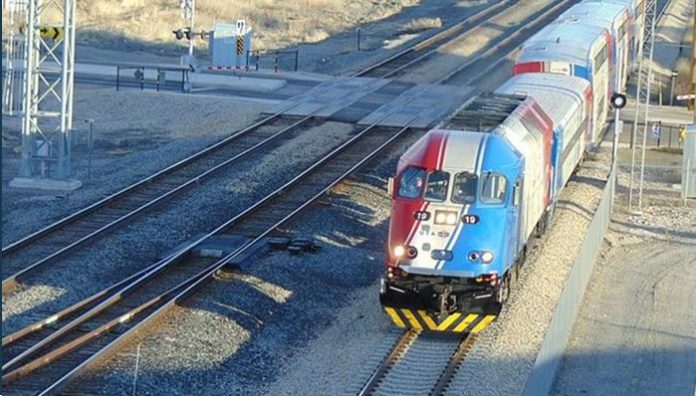 PROVO, Utah, Jan. 15, 2020 (Gephardt Daily) — A pedestrian is deceased after being hit by a northbound FrontRunner train in Provo Wednesday morning.
The incident occurred at approximately 11:30 a.m. at approximately 820 North and 2340 West, said a news release from Utah Transit Authority spokesman Carl Arky.
"It did not occur at a station but took place at a remote location between the Orem and Provo stations," the news release said. "As there is no identification on the body, the deceased male age is estimated to be between his late 30s and early 40s. Since this has been deemed an intentional act by the person trespassing UTA will not be releasing any further information other than the name of the individual once that is determined."
UTA is recommending riders utilize Utah Valley Express between the Orem and Provo stations until the scene is cleared, which UTA expects will be around 2 p.m.
Gephardt Daily will have more on this developing story as information is made available.